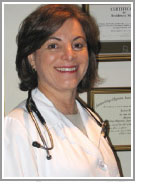 Doctor Anelise Engel is Board Certified by the American Board of Obesity Medicine, by the American Board of Internal Medicine and the Rio de Janeiro Board of Medicine. She is a native of Brazil and a US citizen, is fluent in English, Portuguese and Spanish. She has been in private practice for the past 20 years and has an expertise in weight loss, diet and metabolic and obesity related diseases; diabetes, cholesterol disorders and hypertension.

Dr. Engel has a successful private Internal Medicine and Bariatric practice in midtown Manhattan. She is affiliated with Lenox Hill Hospital in New York City where she is a clinical instructor in Medicine and is actively involved in the teaching program for residents.

Dr. Engel completed her residency training at Lenox Hill Hospital and received her Board Certification in 1998. She scored in the top 10 percent of Medical Residents in the country on the Medical Boards of Internal Medicine.

Dr. Anelise Engel has the background training and experience to help you reach your weight loss goals, while paying attention to any personal health issues. She is both an internist and a bariatrician, a physician who has advanced training in weight control and maintenance. Our weight loss programs include the most advanced weight loss technologies, nutritional counseling, and medical counseling.

Today, more people than ever are overweight and concerned over appearance and health. Do you hate your weight? Don't let frustration over extra pounds cause you to go fad programs that don't work or may be dangerous. Choosing Dr. Engel as your medical weight loss specialist will not only speed up results but will also insure that your health is closely monitored.

If you have a related illness, such as diabetes, high blood pressure, arthritis or other diseases, you need a physician to plan and monitor your diet along with prescribed medications, if needed. If you are insulin resistant, you may find that no matter how hard you try, you still can't shake the pounds off. Dr. Engel, both a medical internist and a bariatrician, can help you.

If you already have a doctor, Dr. Engel will provide you with a weight loss program and medication, if indicated, keeping in contact with your personal physician.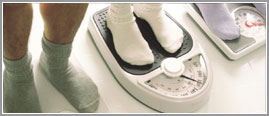 "…dieting programs change over time and as patients adjust their weight. There is not one program, but many adjustments that create weight loss momentum."
Anelise Engel, M.D.

| | | | | |
| --- | --- | --- | --- | --- |
| | | | | |
| | | | | |


NYU Langone - Ambulatory Care West Side


355 West 52nd St., 2nd Floor
New York, NY 10019
map

T (646) 754-2187
F (646) 754-2585